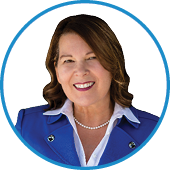 Louise Brinkmann
Head of Benchmarks (non-voting)
Louise Brinkmann is Head of CanDeal Benchmark Solutions, responsible for ensuring that its benchmark services are implemented with robust governance and control frameworks.
Louise brings a vast array of compliance experience, leading multi-functional, regionally dispersed teams in government and the broader public sector. Prior to joining CanDeal Benchmark Solutions, she was Chief Audit Executive at the Ontario Securities Commission, providing independent, objective assurance and advice on the adequacy and effectiveness of control frameworks, risk management and governance processes. Louise has spent more than a decade as a senior leader in the Ontario Public Service (OPS) transforming government service delivery with a focus on enhancing controls and reducing risk.
Louise is a Fellow of the Chartered Professional Accountants (FCPA) and a Certified Internal Auditor.