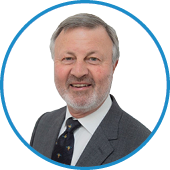 John Feeney
Committee Member
John is a Partner at Martialis Consulting, providing advice to financial market participants, including in the area of benchmarks. John also has a deep understanding of financial services and regulatory environments gained through over 30 years of markets experience, an executive in the areas of Trading, Compliance and Risk at the National Australia Bank and the Commonwealth Bank of Australia.
John brings extensive knowledge of pricing, trade management and trading book management for capital markets, derivatives, FX and commodities. He also has many years of experience with regulatory requirements including capital, collateral, LIBOR transition and benchmark administration through working with AFMA, ISDA, FSB and CARR, including as ISDA Vice Chairman.
He has extensive experience with regulators in Australia (NAB and ISDA) and UK/EU.
John holds a Bachelor of Science and a Ph.D. in Theoretical Chemistry from the University of Sydney.