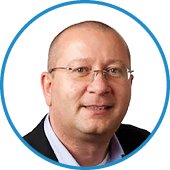 Gavin Lee
Committee Member
Gavin has nearly 40 years of experience in the financial markets where he has developed a thorough understanding of benchmarks, indices, derivatives and OTC markets. Most recently, leading the Benchmark and Index business at CME Group.
As CEO of CME Group Benchmark Administration Ltd, Gavin led the business through the successful selection of CME Term SOFR as the ARRC endorsed term rate replacement of LIBOR.
Prior to CME, Gavin held a broad range of senior management positions at leading financial institutions, and has been actively involved with market participants, industry bodies, regulators and market associations in the development of benchmarks and indices that are robust, transparent and fully compliant with IOSCO Principles and Benchmark regulations.